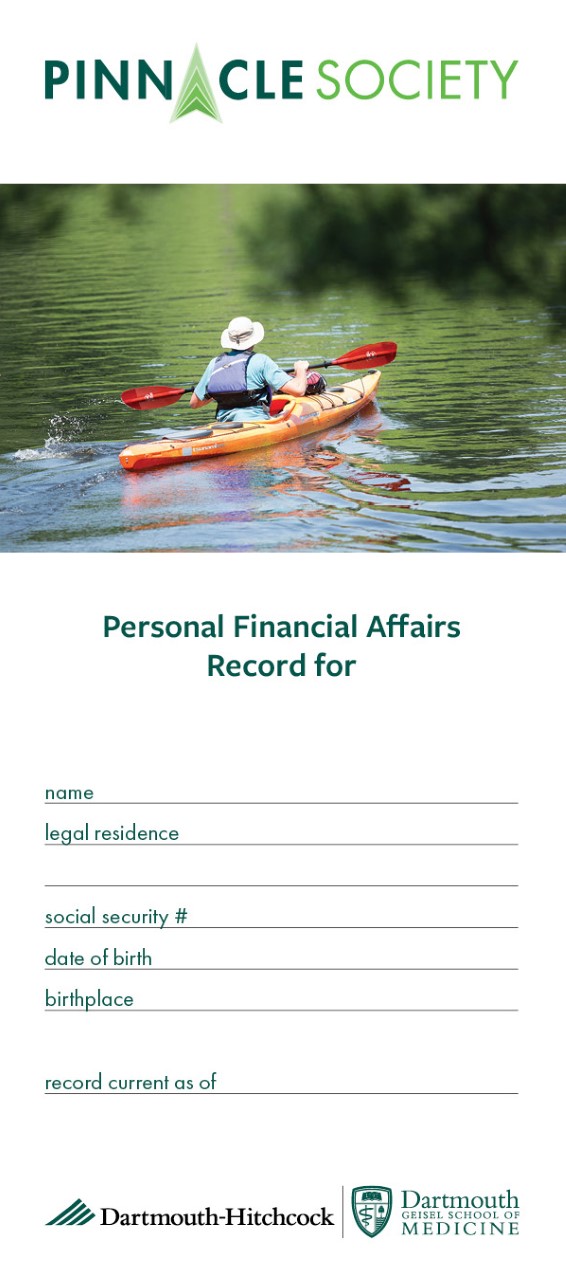 The Pinnacle Society is a group of committed donors to Dartmouth-Hitchcock and/or Geisel School of Medicine who want to contribute to a healthier life for now and/or future generations with a planned gift. 
When you create a life income gift or notify the Office of Planned Giving that you have put Geisel School of Medicine and/or Dartmouth-Hitchcock in your will, you will receive a "welcome packet" with a thank you gift, special invitations to educational events, and twice-a-year newsletters.
Click here to learn more about our generous donors and why they chose to give. 
For more information, please fill in this response device, or call Katherine D. Blackman at (603) 646-5808, or e-mail your request to Katherine.D.Blackman@Hitchcock.org.  For the inquiry you will receive this "Personal Financial Affairs Record" brochure.