Face of a Child Inspires Giving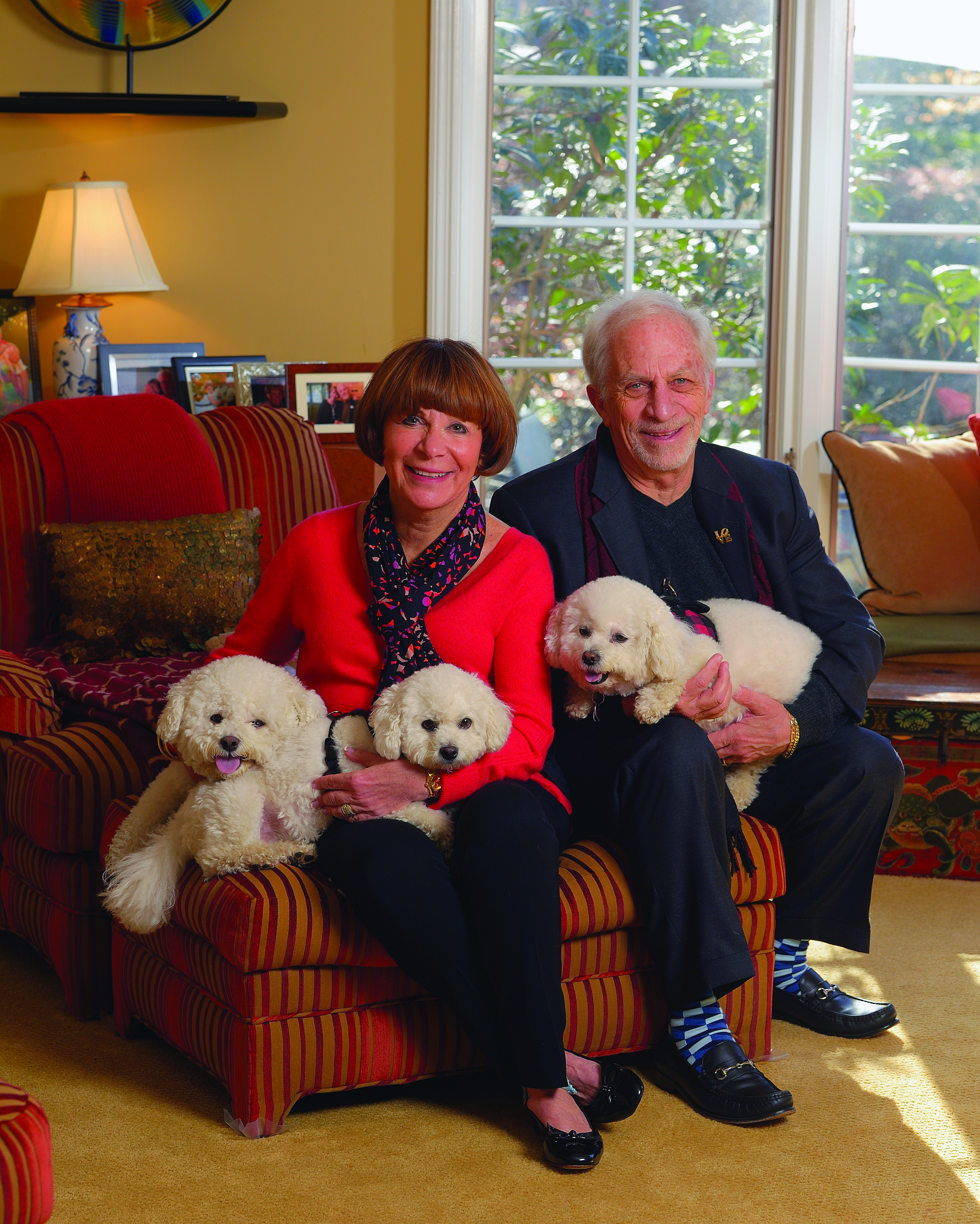 Carla and her husband, Robbie, are passionate about their philanthropy and their three Bichon Frises.
Photo credit: DeBalko Photography
Since 2003, Carla Manley-Russock has been a fairy godmother of sorts to the Face of a Child program at the Children's Hospital at Dartmouth Health (CHaD), helping the program get off the ground and meeting the needs of patients and families through her generous donations. 
The Face of a Child program, a comprehensive, interdisciplinary craniofacial clinic, provides evaluations and care at the highest levels for children with craniofacial anomalies, such as cleft lips and palates; skull, face, and jaw anomalies; and genetic disorders involving the head and face. 
Carla gives generously to both a current-use fund to meet urgent, unfunded needs within the program and to the Carla Manley Pediatric Plastic Surgery Endowment at CHaD to ensure that the program remains strong for years to come. In addition, Carla and her husband of 12 years, Robbie Russock, have made plans in their estate to add to the endowment.
"It's been a great joy to watch this program grow and grow," says Carla. A registered nurse, Carla moved back to Hanover, New Hampshire, in 2002 after her first husband passed away. A friend asked her to join the Friends of CHaD board, and through the board, she met Dr. Mitchell Stotland, then a Dartmouth-Hitchcock craniofacial surgeon.
"He was very interested in setting up the Face of a Child program, but he needed help," Carla recalls. Dr. Stotland needed a coordinator to reach out to the various specialists who care for children with craniofacial disorders, such as dentists and orthodontists.
She set up a meeting with Dr. Stotland and helped provide the financial support needed to hire a coordinator.
Gratitude Shared
As the program grew, Dr. Stotland invited Carla to shadow him and meet the patients and their families. Numerous thank-you notes she's received related to her support fill the study in her home.
"It makes me feel really good to look at those, to know I'm helping these children," she says.
Without Carla Manley-Russock we would not have the resources to provide comprehensive, coordinated care for our young patients, and this program would not be the strong and thriving entity that it continues to be," says Dr. Joseph Shin, who now leads the Face of a Child program. "We are forever grateful for her incredible kindness, generosity, and unwavering support for our program, care team, patients, and families."
Carla has been amazed by how the program has grown and the impact her gifts have had. "There was a big need for a program like this," says Carla. "It's really nice to know that my contributions have gone directly to help children."